PREVENTION OF HEART ATTACKS AND STROKES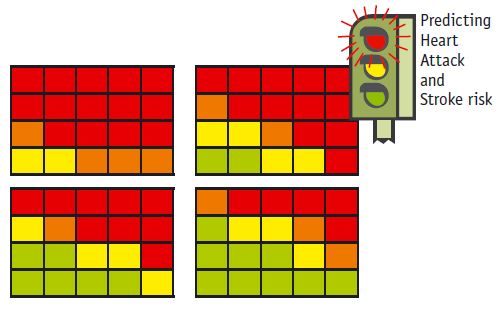 Every year, 17.3  million people die of cardiovascular disease like heart attacks, strokes and heart failure.
Are you at risk ?
The  risk  factors of heart attacks and strokes include: tobacco use, unhealthy diet, physical inactivity, harmful use of alcohol, hypertension, diabetes, high blood lipids, psychological stress and genetic factors.
Don't be a victim.  Protect yourself.
Disclaimer
The World Health Organization does not warrant that this tool  is complete and accurate and shall not be liable for any damages incurred as a result of its use. The information contained in this tool may be freely used and copied for educational and other non-commercial and non-promotional purposes, provided that any reproduction of the information be accompanied by an acknowledgement of WHO as the source.  Any other use of the information requires the permission from WHO. All reasonable precautions have been taken by the World Health Organization to verify the information contained in this tool.  However, this tool is being distributed without warranty of any kind, either expressed or implied.  The responsibility for the interpretation and use of the tool lies with the user. In no event shall the World Health Organization be liable for damages arising from its use.